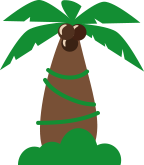 Primary Colors Early Learning Centers in Durham
Meet The Owner – Kara Vample Turner
Kara Vample Turner is proud of the excellent reputation of Primary Colors, one of the largest, privately owned, 5 star facilities in Durham, NC. As a second generation childcare center owner/operator, Kara has followed the advice of her mother to make providing a safe, secure and loving environment a priority and make that the foundation of her Early Learning Centers in Durham.
Since opening Primary Colors Early Learning Centers in Durham in 1993, Kara has strived to implement the best practices in high quality childcare. Kara is passionate about providing individualized early childhood education for the children in her care. Kara personally designed the engaging, cozy learning environment where children can explore, discover and become confident learners. Kara is happily married, with two beautiful daughters.
Early Childhood Education & Development Durham NC
Meet The Team
Our experienced and dedicated teachers and administrative staff care about children, not just for them. Acknowledging the importance of the consistency of caregivers in the lives of young children, we are proud of the very low turnover rate of our teaching staff.
The training and education of our staff is of primary focus. The staff is fully credentialed and trained in Infant/Child CPR, First Aid and SIDS. We provide support and strongly encourage all of our teachers to enroll in additional early childhood courses and provide in service training hours for all of our staff. We take pride in Early Childhood Education & Development in Durham NC.