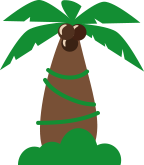 Creative Curriculum for Pre K, Toddlers and Infants
Come and See The Creative Curriculum In Action
At Primary Colors, the teachers guide the learning of children in their care.
By implementing The Creative Curriculum for Infants, Toddlers and Twos and Preschoolers, the staff arranges classrooms for learning and designs activities to challenge children's thinking and problem solving. The goal is to enhance the social-emotional, physical, cognitive, and language development of children. This creative curriculum for pre k, toddlers and infants is based on child development theory and scientific research.
The Creative Curriculum for Infants, Toddlers, and Twos focuses on the routines and experiences of the very young child where learning can blossom. Classroom learning centers such as blocks, science, books, and dramatic play as well as the outdoor environment are structured to promote skill development in the preschool edition of this curriculum. Visit Primary Colors and see The Creative Curriculum in action.
Extracurricular Activities (not included in tuition)
1. Soccer Shots